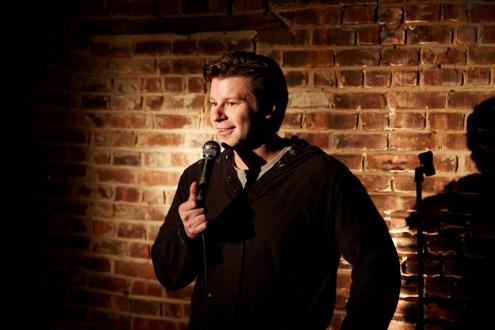 About
Born and raised in Queens, Chris threw himself into the fire of the New York comedy scene a year after graduating from college, which he still apologizes to his parents to this day because they paid for it. Since starting comedy, Chris has performed at some of the best clubs, not only in New York, but across the country. In August of 2013, Chris had the privilege of joining one of the most popular podcast's in the country, Robert Kelly's "You know What Dude" podcast, where he learned valuable lessons in life and comedy. Since joining the podcast, Chris worked his way to become Producer of the show, a title he currently holds. Along with the YKWD podcast, he also is the co-host of Luis J. Gomez's "Realass" podcast. Chris has had the honor of opening for top comics such as Robert Kelly, Dan Soder, Andrew Schulz, Joe List and Luis J. Gomez. For all the directors who want to put Chris in movies, he studied two years of acting at Stetson Studio with Ron Stetson of the Neighborhood Playhouse. In those two years, Chris was trained in the Meisner technique by Ron, which he learned first-hand from Sanford Meisner. Follow Chris on Facebook and Twitter to see how his everyday life is going or don't and check back in a few months to see if he made it.
Read more >>
<< Read less
Tickets For Upcoming Shows
The legendary New York Comedy Club comes to Stamford, CT! One of the most influential and popular comedy venues in the world, the New York Comedy Club is opening its doors in Stamford while continuing to bring you nothing but the best in stand-up comedy. Not only will the best of the best in the New York comedy scene be showcased, but your favorite headlining comedians from all over the country will be making their way to our stage!
BUY TICKETS

});