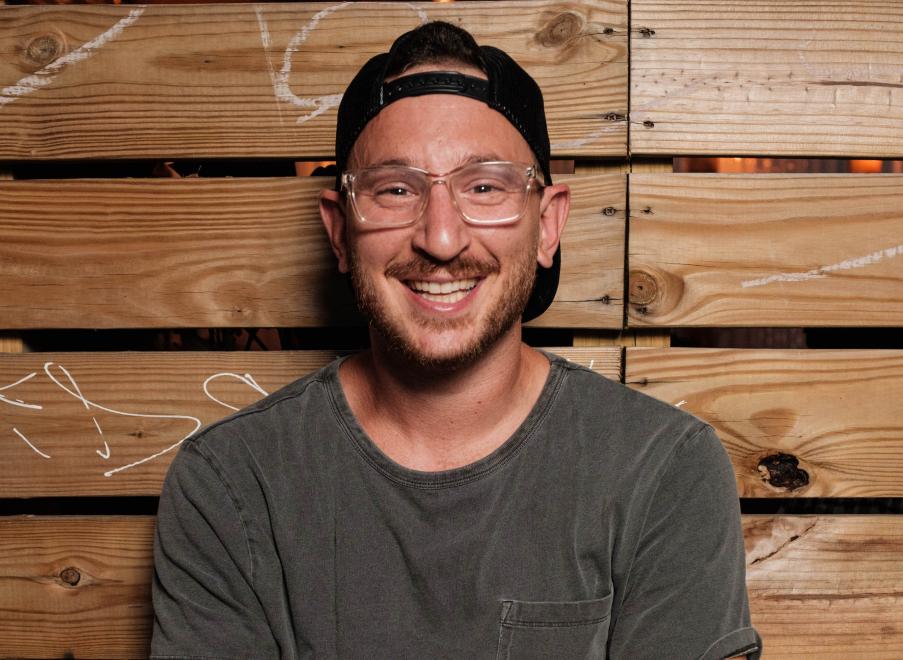 About
Ahri Findling is a writer and comedian living in New York City. He is the host for the interactive online game show, LUNA PARK. He has appeared three times on Amazon's SPORTS TALK GAME BREAKERS. Ahri has written, directed and appeared in the Nickelodeon sketch show, NICK SHORTS. He has also written for E!'s NIKKI GLASER IS OBSESSED and THE MTV MOVIE & TV AWARDS. He has been featured on Bravo and Comedy Central Digital. Ahri was named an emerging comedian by the NY Post in 2020. He performs in clubs and colleges all over the country and has opened for Nikki Glaser, Kyle Kinane, and Bret Ernst just to name a few. He has performed in a number of festivals including Limestone Comedy Festival, New York Comedy Festival, Brooklyn Comedy Festival, Pittsburgh Comedy Festival, Trial by Laughter, The Devil Cup, and Laughing Devil. You can watch his half-hour special AHRI FINDLING LIVE FROM STANDUP NY on YouTube. Listen to his new podcast about parenting, NEVER NOT TIRED.
Read more >>
<< Read less
Tickets For Upcoming Shows
The legendary New York Comedy Club comes to Stamford, CT! One of the most influential and popular comedy venues in the world, the New York Comedy Club is opening its doors in Stamford while continuing to bring you nothing but the best in stand-up comedy. Not only will the best of the best in the New York comedy scene be showcased, but your favorite headlining comedians from all over the country will be making their way to our stage!
BUY TICKETS
Can't make the show? Sign up for alerts for the next time Ahri Findling is back!
});